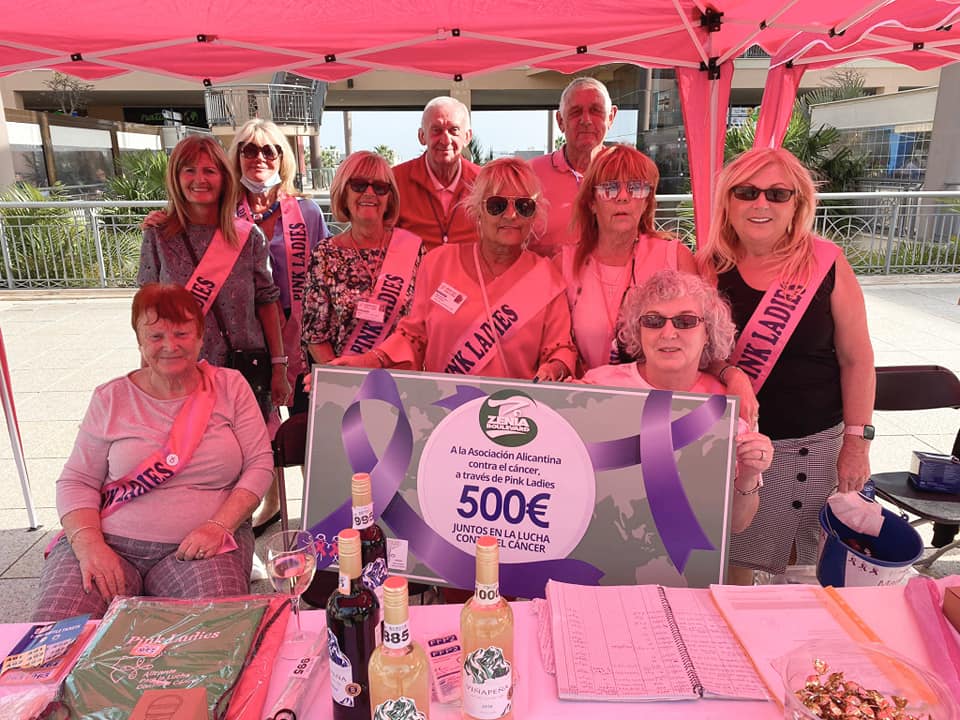 World cancer day was marked at the Boulevard on the 4th of February by Maria and the pink ladies/panthers with the help of the Boulevard management. Big thanks to Leroy Morales and Simon Morton from sunshine radio for hosting the day, also a massive thanks to all the artists that gave their time for free to entertain everyone. The one minute silence was held as mark of respect for those who lost their battle to cancer. With the generosity from the kind hearted public and a very kind donation of 500€ from the Boulevard management in total we raised an amazing amount of 1,903.52. Thank you to you all for your support.
We will never give up
Together we will beat Cancer.